Happy Friday, beautiful ones!!! We've been on hiatus for a while but after some spring cleaning & a site update just in time for the intense heat of July, FTS is back and we are dedicating our time to being the digital writer's aid that we need and deserve. Right on schedule for a bustling summer and further celebrating the warmth and wealth of reading, here's our Super Summer 2018 Reading List to satisfy your hungry reading bugs.
---
Asiah's Picks:
1. The BreakBeat Poets Vol. 2: Black Girl Magic, edited by Mahogany L. Browne, Idrissa Simmonds, and Jamila Woods, foreword by Patricia Smith (Haymarket Books, 2018).
I mean, a book by Mahogany L. Browne AND Jamila Woods, celebrating Black girls and our magic. Do I need to say more?
---
The 52nd Poet Laureate of the U.S. is a Black woman, and this is her collection of poems about what it means to be a citizen, a mother, and an artist in a culture arbitrated by wealth, men, and violence. I need this more than I thought.
---
3. Broken Wings, by Adisa Achebe (Independently Published, 2018).
I'm very interested in this debut because there's literally no description of it on anything, just that it's written by a Nigerian teen poetry sensation. The mystery and cover intrigue me—I'm here for it.
---
4. Seduction, by Quincy Troupe (Triquarterly, 2018).
Initially, I thought this book was going to be poetic erotica, but after reading the description, I'm more in love with the actual summary of this book than the one I imagined. Troupe is one of the most rhythmical artists of our time and his planned exploration of "I/Eye" in this book is enough to make me spend a dollar. Preorder it
here
.
---
5. This Will Be My Undoing: Living at the Intersection of Black, Female, and Feminist in (White) America, by Morgan Jerkins (Harper Perennial, 2018).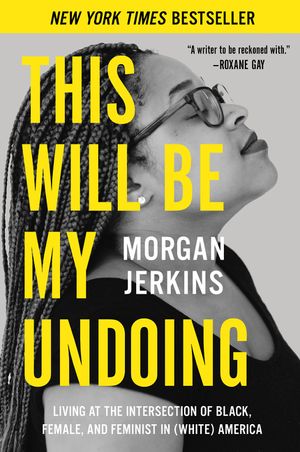 I'm kind of a Morgan Stan, and knowing that she talks about everything from Sailor Moon to Rachel "Don't Say Her Name" let me know my heart is in the right place with wanting to buy this book.
---
Shanti's Picks:
6. Bingo Love, by Genevieve FT, Jenn St-Onge, and Tee Franklin (Image Comics, 2018).
Bingo Love is a comic book about the love story between two queer grandmothers from the 1960s to present-day — with some surprising plot twists sprinkled throughout that give the story an even greater richness.
---
7. Black Queer Hoe, by Britteney Black Rose Kapri (Haymarket Books, 2018).
Kapri's Black Queer Hoe isn't for everybody and there's such a joy in honoring who you are, what you've been through, how these events and emotions have shaped you. Britteney didn't have to share themselves but it is such a mirror and blessing that they did. Preorder a signed copy here.
---
8. Freshwater, by Akwaeke Emezi (Grove Press, 2018).
….So, I haven't even read this selection yet, because of the potential for destruction and its inevitable after. I'm listing this novel as a form of accountability, much like Emezi's Twitter threads on writing as a craft.
---
9. Black Women Who Dared, by Naomi M. Moyer (Second Story Press, 2018).
Black Women Who Dared is a children's book and resource of profiles about
 ten Black women and women's collectives from Canadian and American history, ranging from 1793 to the present. Set to be released September 2018, I can't wait to be introduced to these women and have my own possibility and potential be expanded through Naomi's tender and honest accounts of their lives.
---
Willie's Picks:
Winner of the National Book Award in Fiction, Jesmyn Ward's second novel ventures through the depths of Mississippi's rural interior to greet Jojo. 13-years-old, curious, and traveling upstate with his mother, Leonie, and his siblings to pick up their father, recently released from prison, Jojo, Leonie, and wanderer Richie reveal to the reader consequences never occur in isolation and secrets may just as well be the tires of the car during this trip.
---
11. No Ashes in the Fire: Coming of Age Black and Free in America, by Darnell L. Moore (Hachette Book Group, 2018).
Easily a life story bound in flattened wood pulp and more importantly a dissection of one's trek from self-hatred to a textured, multi-purpose & aware adulthood, in a simultaneously layered commentary on the habits and dangers of masculinity and reflective recounting of his own Black queer coming-of-age in America, author and activist Darnell Moore pens an intentionally vibrant and flame retardant debut memoir.
---
12. Indecency, by Justin Phillip Reed (Coffee House Press, 2018).
As unashamedly expressive and poignant as the steadiness of summer rain, Justin Phillip Reed readies the intimate, the personal, and the publicly presented as a pike, investigating and questioning, but never relenting against injustice and the numerous shortcomings of society against many a body. Interrogating violences better than your primetime detective show protagonist in his premiere full-length collection, Reed's poetry barks and bites.
---
13. American Sonnets for My Past and Future Assassin, by Terrance Hayes (Penguin Books, 2018).
A beautiful re-imagining of a classic art form, these poems are bound to make readers find their mouths spilling with potent contents of their stanzas. Holding the truth beside its complex history with America and a fervent dedication to 14 lines, this collection is the latest from acclaimed poet and National Book Award winner, Terrance Hayes.
---
14. If They Come for Us, by Fatima Asghar (One World/Random House, 2018).
The work of Emmy-nominated poet and screenwriter Fatima Asghar, If They Come for Us utilizes innovative forms and the complexities of being a brown Pakistani Muslim woman in America to sing a unique sense of purpose and belonging into the caverns of readers in her debut poetry collection.
---
15. Cosmic Callisto Caprica & The Missing Rings Of Saturn, by Sophia Chester (Independently Published, 2016).
A bit of an indie throwback and a colorful sci-fi novel for the young & younger-at-heart bibliophiles in our lives, Cosmic Callisto Caprica, better known as Cosmo, is an aspiring space detective whose luxury spacecraft trip is immediately cut short by chaos. Set on getting to the bottom of the massive disappearance of the women of Mars, the prized display jewels of the Rings of Saturn, and her childhood nanny Wendy, Cosmo's adventure as a mystery-solving super-sleuth, set in motion by author Sophia Chester, is just beginning.
---
16. Barracoon: The Story of the Last "Black Cargo," by Zora Neale Hurston (Amistad, 2018).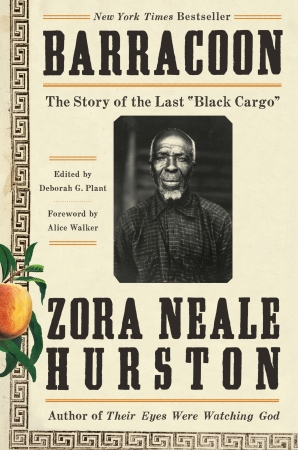 A long-awaited anthropological record from the author of the classic Their Eyes Were Watching God, Zora Neale Hurston's Barracoon finally emerges. An account of one 1927 (and 1931) interviewing with former slave Cudjo Lewis in Plateau, Alabama, Hurston unravels some of the deepest horrors and torturous legacies of the ravenous Atlantic slave trade years after its original outlawing, rounding out the end of our summer reading list.